Product Description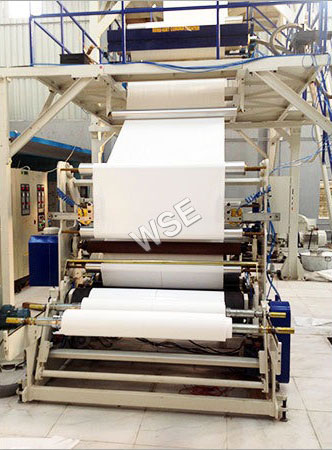 Multilayer Film
Our Multi-layer films are high on quality, flexibility, durability and reliability. It is ideal for packing fragile items like glassware, crockeries, showpieces and a host of other home décor items. The sheets have a rugged construction and are corrosion resistance. The multi-layer design also imbibes a certain level of shock resistance to the film. It absorbs most of the mechanical shocks endured during the course of transportation.
Key Features:
Flexible film
Excellent deep drawing mold ability
Film utilizing the tenacity of polyamid
Film suitable for packaging food by taking advantage of gas barrier properties of polyamid and ethylene vinyl co-polymer
Comes with excellent transparency and gloss
Easy peel type for easy opening is available
Compliant with the Specifications and Standards for Foods, Food Additives, etc. under the Food Sanitation Act (the Ministry of Health and Welfare Notification No. 370, 1959)
Excellent pinhole resistance, cold resistance, and sealing ability
Applications:
Our multi layered film products are used for packaging food products like milk, ghee, snacks, salt, atta, etc.
Why Us?
Affordable Pricing Model
Highly Durable Products
Stringent Quality Testing
Robust Infrastructure
Highly Skilled Workforce
Send Inquiry